Tytuł projektu: Wdrożenie innowacyjnego procesu naprawiania narzędzi poprzez utworzenie zrobotyzowanego stanowiska napawania matryc
Celem projektu jest wzrost konkurencyjności firmy wynikający z utrzymania miejsc pracy zagrożonych likwidacją w wyniku kryzysu zdrowia publicznego oraz utrzymanie konkurencyjności przedsiębiorstwa dotkniętego kryzysem dzięki wprowadzeniu nowych usług uwzględniających pełna automatyzację procesów produkcyjnych.
Osiągnięcie założonego celu projektu będzie możliwe dzięki opracowaniu i uruchomieniu nowoczesnego stanowiska umożliwiającej zrobotyzowane napawanie matryc, która będzie się składać z robota spawalniczego, systemu do napawania matryc, podgrzewanego stołu, specjalistycznego oprogramowania i opatentowanej technologii.
Dodatkowe efekty projektu:
projekt dotyczy wprowadzenia na rynek nowych lub znacząco ulepszonych produktów/usług;
występuje niskie nasycenie danym produktem/usługą na rynku docelowym – brak w zasadzie konkurencji w Polsce;
wzrost konkurencyjności firmy na rynku krajowym.
Całkowita wartość projektu: 713 250,00 PLN
Wkład Funduszy Europejskich: 542 070,00 PLN
Dotacja na kapitał obrotowy dla Promot – Zakłady Metalowe Sp. z o.o.
Cele projektu: Wsparcie przedsiębiorcy w zakresie zapewnienia płynności finansowej oraz wsparcia bieżącej działalności w związku z trudnościami finansowymi, które wystąpiły u przedsiębiorcy wskutek epidemii COVID-19.
Pomoc finansowa udzielana na podstawie programu nr SA.57015 (2020/N)
Planowane efekty: Niezaprzestanie działalności przedsiębiorstwa w okresie na  jaki udzielona jest dotacja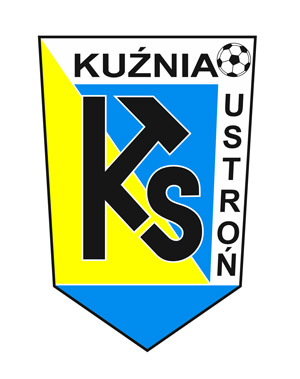 We are one of the main sponsors of the Kuźnia Ustroń Sports Club. It is a club with a long tradition, dating back to 1922. Currently, the club trains over 240 players and players coming mainly from Ustroń and nearby towns. The main goal of our club is to train children and young people, while maintaining the highest standards. Through training we promote healthy and active lifestyle and league competition instills the spirit of sport struggle, teaches respect to the opponent, children and youth have the opportunity to feel the taste of victory and bitterness of defeat. However, the overriding aim of the Club is, apart from active participation in league competitions, to develop sporting passions in the youngest children and bring up children and young people in the spirit of sporting rivalry.
We proudly support the UNIKAT Association, which focuses mainly on organizing various forms of assistance for the disabled environment and promoting all activities that have the characteristics of artistic creativity. In order to meet the real needs of the disabled, the UNIKAT Occupational Therapy Workshop was established in 2004. At present it has 30 pupils in 6 studios: art and graphics, ceramics, artistic glass, handicraft, computer and development support. Thanks to well-equipped studios and professional instructors we create an effective system of support for the participants towards their socialisation. WTZ charges create artistic and applied works, presenting their capabilities in the national arena as winners of numerous competitions and co-creators of exhibitions. Additionally, they mark their presence by selling their own products at various fairs. The joy of the successes of WTZ Unikat participants, which are the result of a specific profile of activity that has been implemented for many years, leads us to constant searching, taking advantage of opportunities and common experience.